Il silenzio non m'inganna
Alessandro Piangiamore
24 September - December 2020
Siegfried Contemporary Private showroom, 16 Bassett Road, London W106JJ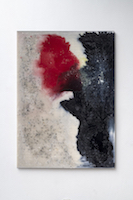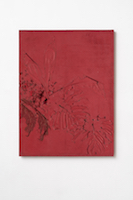 Siegfried Contemporary will be hosting Alessandro Piangiamore's first solo show in London in September 2020, showing works from three of the artist's ongoing series (La Cera di Roma, Ikebana and Volcano).
Alessandro Piangiamore was born in 1976 in central Sicily, where he spent his childhood surrounded by nature; his work reflects and expands on his connection to nature and further to his acquaintance with the urban landscape of Rome, where he now lives and works.
Looking at Piangiamore's cement works with delicate impressions of market flowers or his evocative Rome waxes, one intuits the organic geometry, the suspended weight, which is the artist's attempt at arranging his impressions and his materials in an almost impossible harmony. "I like the idea of repeating certain actions. For me they acquire almost the same value of a mantra: collecting candles to then melt them again; compacting earth to make it disperse in the wind; or recovering discarded flowers at the market and then covering them with concrete. In each of these actions, which become an automatism, a lyric suspension is created that's essential for me. We move too fast.."
Alessandro Piangiamore has had numerous international exhibitions including, amongst many others : Palais de Tokyo, Paris; GAMeC, Bergamo; Galleria Nazionale d'Arte Moderna, Rome; Fondazione Merz, Torino and Punta della Dogana, Venice, in the exhibition "Luogo e Segni" in 2019.